Awarded Triple Bronze Medals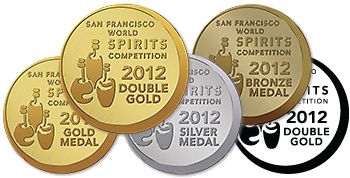 The San Francisco World Spirits 2012 Competition is the first comprehensive, international spirits judging ever held in the United States on a annual basis. Executive Director Anthony Dias Blue is Wine and Spirits Editor of Bon Appetit Magazine and Director of Judging J. Paul Pacult is the owner of Spirit Journal and a leading spirits authority in the United States.

This competition is a "Blind tasting" event & is a prestigious award.
`````````````````````````````

INFANTE TEQUILA

WINS AGAIN